Houston's #1 Choice For Landscape Contractors!
Meet Your Landscape Needs With an Houston Area Landscaper!
There are literally hundreds of Houston landscape companies. Choosing one can be confusing, but there is help available to you, and it's quick, easy, and – best of all – it's free.
There are so many questions to ask, and you're probably confronted with thoughts like:

• Which one of the Houston landscaper's is the best for my job?
• How can I be sure to get reputable landscaping company?
• Can I get a landcape firm that specializes in my needs?
• Are there Houston area landscaping companies that can help me?
• Is getting a good landscaper affordable?
If you're like most people who are looking for landscaping help, you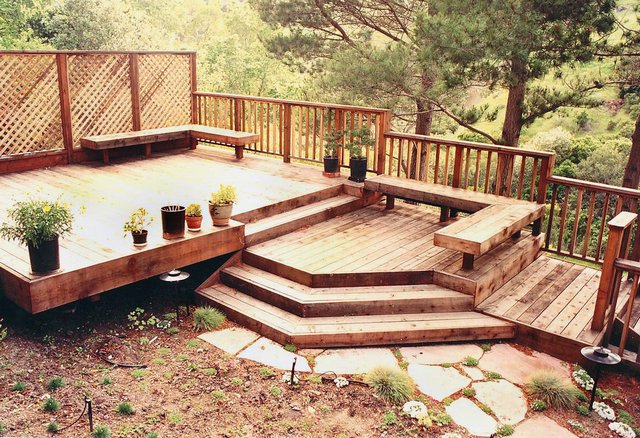 probably have other questions, too. We might not be to answer all those questions for you, but we can put you in touch, today, with people who can.
You can get a list of Houston area landscape companies with just a few mouse clicks. All you need to do is select your location from the left menu bar. It's very simple, and it only takes a minute. There is no cost and no obligation to our service or to use any of the Houston area landscapers that you might find through our site.
We're here to help make finding Houston area landscaping companies easier. That's what we do, and you don't owe us anything. Knowing that you found a good landscape firm to help you in your time of need is thanks enough.
No need is too big or too small, and there are Houston area landscapers who specialize in all types of landscapes. Each and every landscape company is different, and it is important that you find the one that you feel best about.
Whether you need help with landscape design or landscape lighting, or whether you are looking for a Houston Texas landscape designer to help create your plan, there are people who can help you. Maybe you've decided to install a drainage system, and there are landscaper's who specialize in that as well. There are landscape firms who will be happy to help you.
All you've got to do is ask!